Lipo Hip and Thigh
Individual results may vary.
Case ID:

1946
Prev
View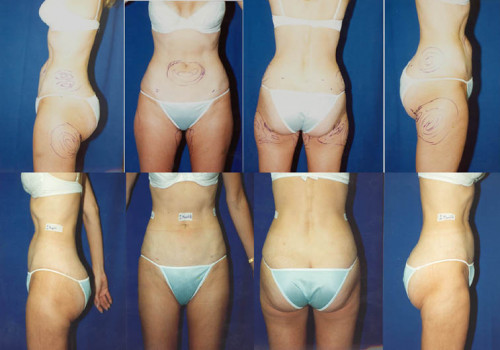 Front: Upper Row: Pre-Op
Lower Row: Post-Op (one month)
This 43-year-old wanted to address her "love handles"on her waist, her "saddlebags"on the lateral thighs, and her abdomen. At one month she has perfect contour, with a smooth curve from her waist to her knees. We were able to improve her inner thighs also.
Next
View