32 Yr Old With Large Breasts
Individual results may vary.
Case ID:

2108
Prev
View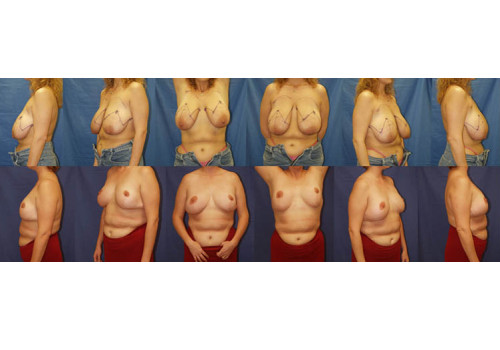 Front: Upper Row: Pre-Op
Lower Row: Post-Op (one year)
This patient had large from severly enlarged breasts. The severe drooping was corrected satisfactorily, but she has some mild "breast drop out" that gradually occurred after one year. She declined any further revision.
Next
View