Breast Reduction
Individual results may vary.
Case ID:

1964
Prev
View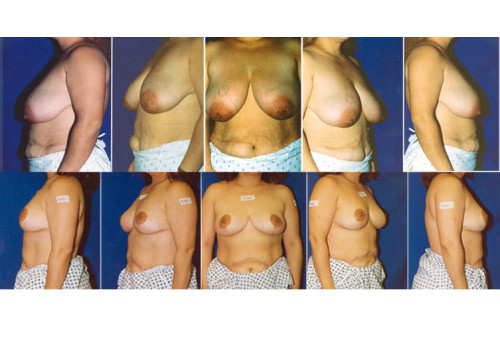 Front: Upper Row: Pre-Op
Lower Row: Post-Op (two years)
This patient had large painful breasts and wanted to take the weight away. Her shape and posture were both improved. Notice how the scars around her nipple and below are barely noticeable.
Next
View